Medisafe Distribution sells some of the best rapid diagnostics in the market from Artron Laboratories Inc., a Canadian company. Artron was founded in 2002 by a team of dedicated and talented research scientists.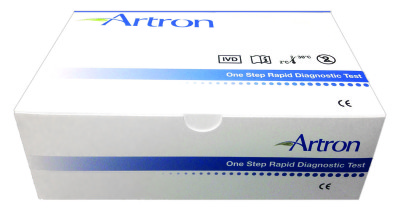 Today, Artron is one of the leaders in the progression of the in vitro rapid lateral flow tests that revolutionized the market for disease diagnosis and analyte detection.
Artron specializes in the production of high quality rapid lateral flow tests for the detection of fertility hormones, tumor markers, drugs of abuse, cardiac markers, infectious diseases, food safety, and genetically modified organisms.
Products
A strong devotion to excelling at overcoming industry challenges and to the creation of innovative diagnostic products has resulted in Artron's simple, reliable, and affordable rapid lateral flow test.  The combination of an experienced research team and advanced production technology guarantees that Artron's products perform exceptionally and are of premium quality.
Click here for a full list of diagnostic products available. Diagnostic Products